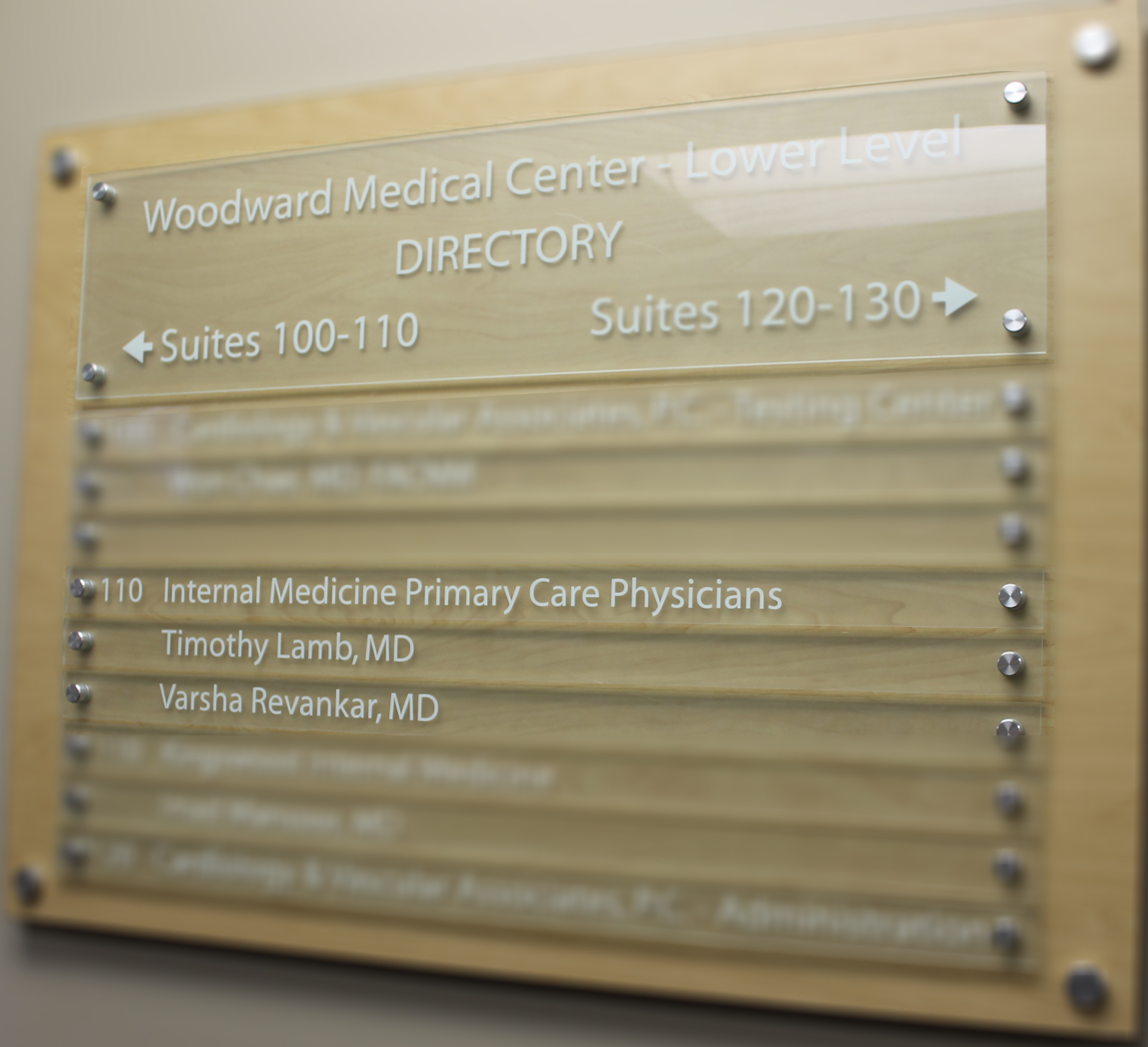 Internal Medicine Primary Care (IMPCP) treats patients ages 17 and up.
Here at IMPCP our mission is to always treat our patients as we would treat our family.  Our staff is dedicated to help make sure you are well taken care of.  We have been a Patients Centered Medical Home designated practice for the last 3 years. As well as a Blue Cross Blue Shield's Blue Distinction Total Care. With our doctors being board certified.
Our facility is located just south of Square Lake on Woodard Avenue west side. Our location has a lab and pharmacy located on the second floor as well as cardiac testing on the first floor.
We are primary care physicians
A primary care physician is a physician who provides both the first contact for a person with an undiagnosed health concern as well as continuing care of varied medical conditions, not limited by cause, organ system, or diagnosis.
Areas we most commonly handle are
Primary care, Diabetes, Hypertension, Asthma, Colds, Cuts Suturing, Joint Injections, Skin Problems, Travel Medicine, Immunizations, Physicals
We also do:
EKGs, Pulmonary function tests, Monitoring of sugars, lipids, hgba1c, urine dip, urine microalbumin
We have an electronic records system since 2012 and, for your convenience, there is a patient portal, where you can check your test results, request refills or send a message to your doctor.
Call us today at 248-253-1468
We offer same day appointments
We accept most insurances, please feel free to call ahead to verify if yours is accepted.
INTERNAL MEDICINE PRIMARY CARE PHYSICIANS
MEDICAL APPOINTMENT CANCELLATION/NO SHOW POLICY
Thank you for trusting your medical care to Internal Medicine Primary Care Physicians. When you schedule an appointment with Internal Medicine Primary Care Physicians we set aside enough time to provide you with the highest quality care. Should you need to cancel or rescheduled an appointment please contact our office as soon as possible, and no later than 24 hours prior to your scheduled appointment. This gives us time to schedule other patients who may be waiting for an appointment. Please see our Appointment Cancellation/No Show Policy below:
Effective April 12, 2018 any established patient who fails to show or cancels/reschedules an appointment and has not contacted our office with at least 24 hours' notice will be considered a No Show and charged a $20.00 fee.
Any established patient who fails to show or cancels/reschedules an appointment with no 24 hour notice a second time will be charged a $40.00 fee.
If a third No Show or cancellation/reschedule with no 24 hour notice should occur the patient may be dismissed from Internal Medicine Primary Care Physicians.
Any new patient who fails to show for their initial visit will be charged $35.00 dollars or will not be rescheduled.
We understand there may be times when an unforeseen emergency occurs and you may not be able to keep your scheduled appointment. If you should experience extenuating circumstances please contact our Office Manager, who may be able to waive the No Show fee. You may contact Internal Medicine Primary Care Physicians during regular scheduled hours of operation at the numbers below. Should it be after regular business hours Monday through Friday, or a weekend, you may leave a message. Messages left at either location are acceptable.
248-253-1468 or email [email protected]
Monday

08:30 am - 4:00 pm

Tuesday

08:30 am - 4:00 pm

Wednesday

08:30 am - 4:00 pm

Thursday

08:30 am - 4:00 pm

Friday

08:30 am - 12:00 pm

Saturday

Closed

Sunday

Closed